Quality from Upper Austria.
A success story speaks for itself.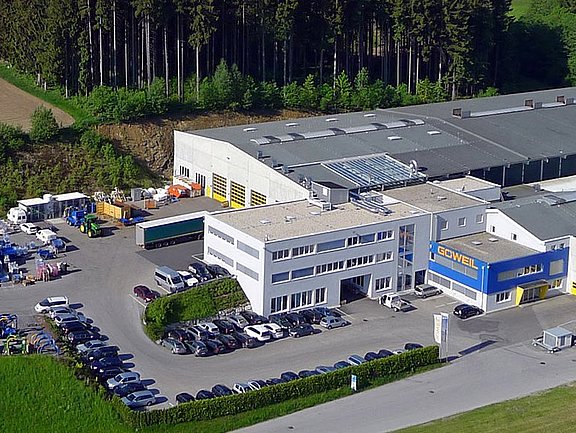 Since 1988, GÖWEIL has epitomized excellence in the area of baling and wrapping technology thanks to a product selection of unsurpassed quality. All machines and equipment are designed, developed and produced exclusively at the company's location in Kirchschlag (Upper Austria).
As an exceptionally high portion of their products are exported, GÖWEIL machines have become renowned and are widely used throughout the world. When it comes to developing and manufacturing bale pressing and bale wrapping devices, GÖWEIL put its trust in its own planning department and its employee's long years of experience and know-how in product development and product manufacturing. All products made by GÖWEIL reflect the state of the art and are designed to fit the individual requirements of your specific applications.
The company has just under 250 employees; the success of the company is reflected in the constant growth.
The following four values shape GÖWEIL's corporate culture:
The company was founded by the trained master machinist Herbert Göweil. In the first year he developed the company's first wrapper. A milestone for the first wrapper was implementation of a rotating wrapping arm, which did not yet exist in this design. This was the foundation for today's success.
Over the last few decades, GÖWEIL has established itself worldwide as a specialist in the manufacturing of agricultural machinery and today it has also made a name for itself in the manufacturing of pressing and wrapping technology for industry.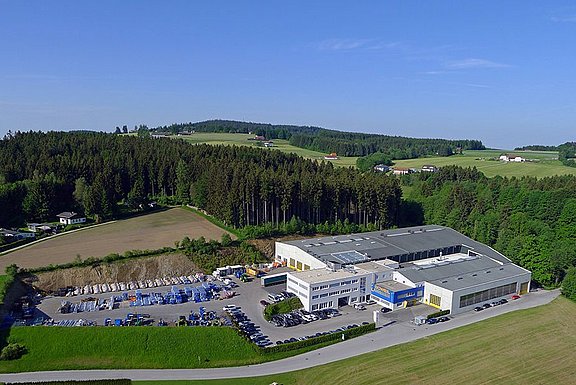 GÖWEIL Headquarters
Kirchschlag bei Linz
The Göweil headquarters has been located in Kirchschlag near Linz / Upper Austria since the beginning.
In 1991, the construction of the current building was started. Over the years, the site was gradually expanded until finally the entire area was exhausted.
Job offers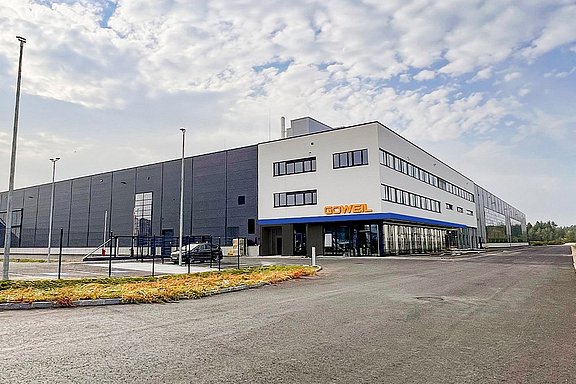 Production Site
Rainbach im Mühlkreis
The second production site of GÖWEIL is located in the INKOBA area in Rainbach im Mühlkreis / Upper Austria. The building with a total area of 15,500 m² has a paint shop, assembly hall, shipping hall and office space.
Since no expansion was possible at the Göweil headquarters in Kirchschlag near Linz, this plant was built for the production of individual products.
Job offers
Since 2021, Göweil Switzerland AG functions as the general importer for Switzerland and Liechtenstein. The administrative premises as well as the workshop and storage area are located in Rohrbach in the canton of Bern.
Managing Director Bruno Bolliger has been with the Göweil brand in Switzerland since 2014 and took over as Managing Director of the newly founded company on September 1, 2021.
In 2015 Josef Goffinet together with Herbert Göweil founded the subsidiary Göweil BNL, in Mirfeld (Amel) in Belgium. In addition to its Belgian customers, Göweil BNL also supports customers from Luxembourg.
Before founding the subsidiary Mr. Goffinet had already been importing Göweil products via his agricultural machinery business that opened its doors in 1985.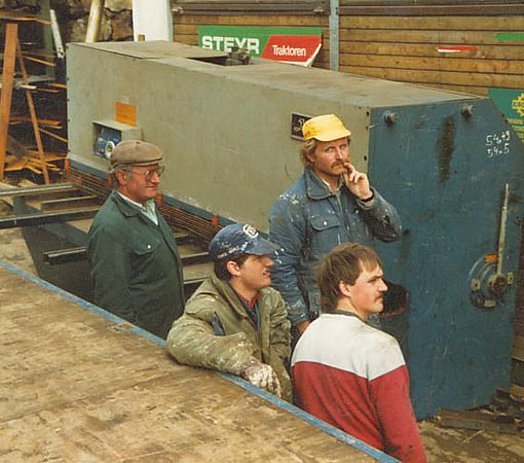 1988
Herbert Göweil founded the company Göweil as a fitter's shop and agricultural machinery business. Starting with three employees on the family farm vehicle bodies were produced and various contract work was carried out.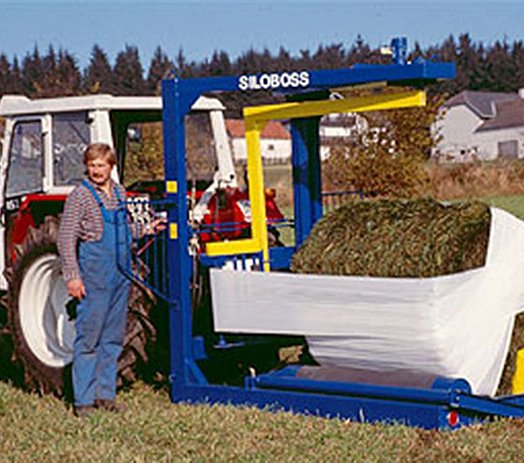 1989
The first wrapper with a rotating wrapping arm was developed. However after the first field trials this machine was broken down into is basic parts and reworked. However, the second machine, named Siloboss, is still in use to this day.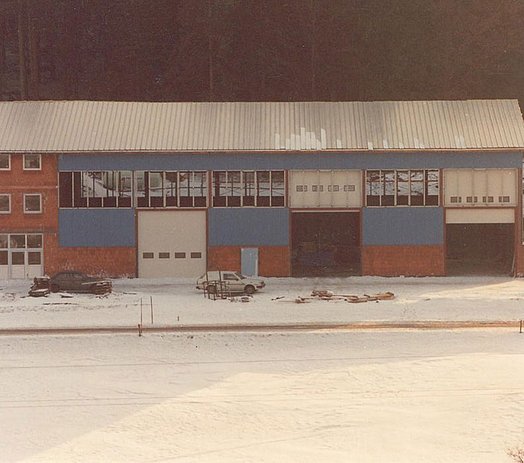 1991
The family garage then became too small, and this is why at today's headquarters in Kirchschlag, the new main building with workshops and office building were erected.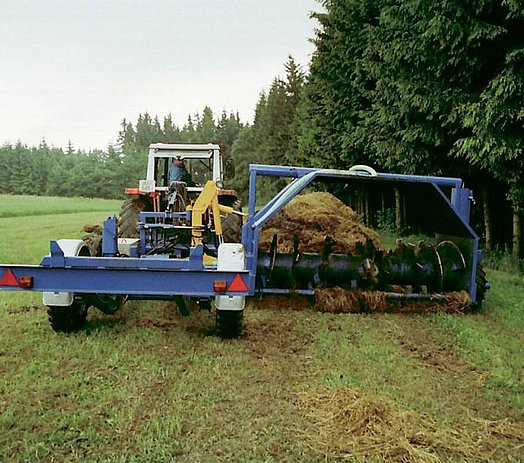 1994
In addition to the silage technology, approximately 300 windrow turners were produced and sold. Since the trend towards round bale silage technology kept increasing, Herbert Göweil focused on this technology and stopped production of the windrow turner.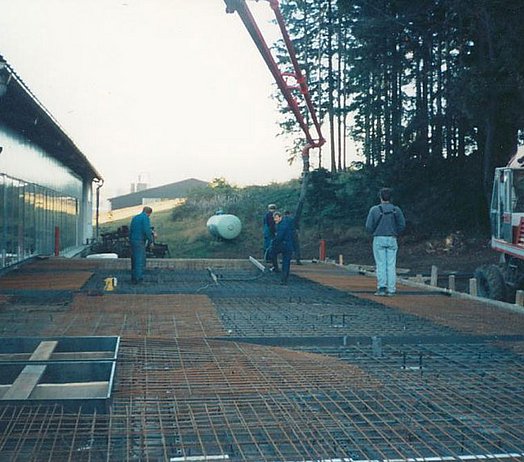 1995
A paint shop was erected.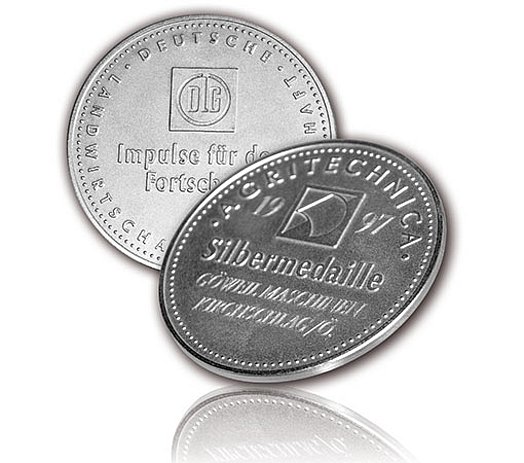 1997
The first baler-wrapper combination was developed with a round baler from John Deere, and it won the silver medal at Agritechnica. This was a huge success for the aspiring company.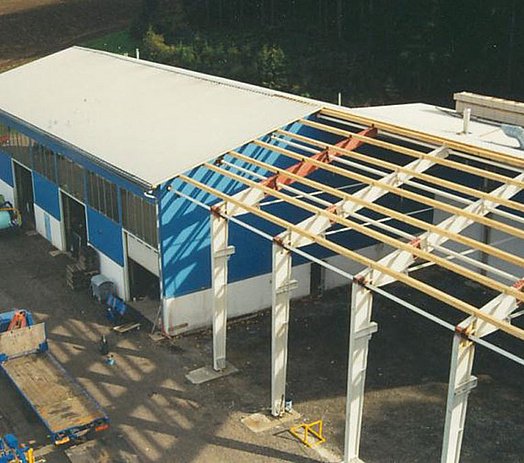 1998
The company building was extended with a 500 m² production hall.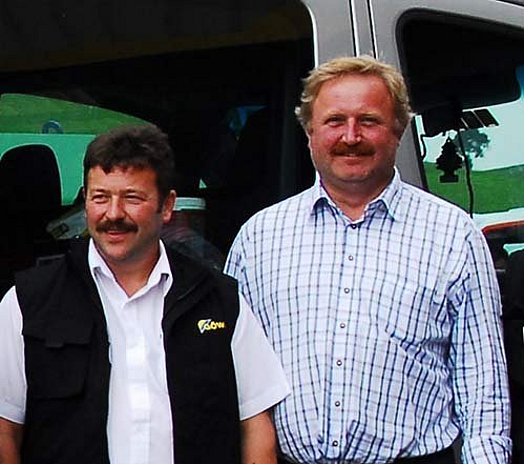 1999
The subsidiary Göweil GmbH was founded in Huttwil / Switzerland by Fritz Zürcher and Herbert Göweil.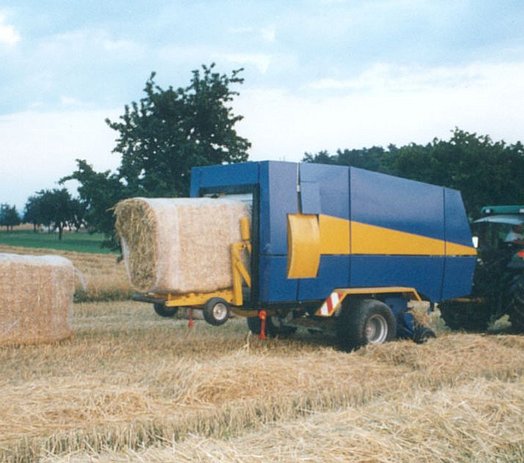 2001
Development trials of a square baler named "Quako" were conducted.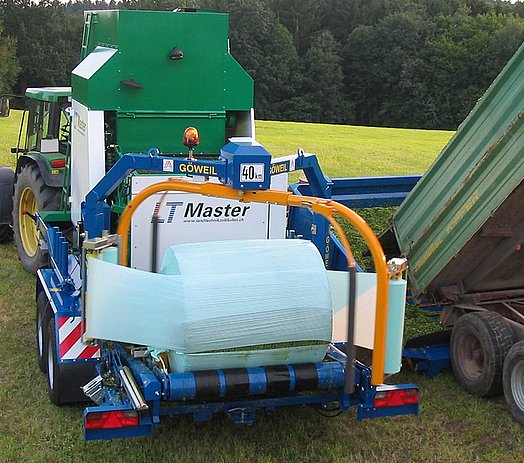 2004
The first maize combination was developed together with the Swiss company "Landtechnik Zollikofen". In this regard the Swiss company contributed the baler and Göweil contributed the wrapper combination.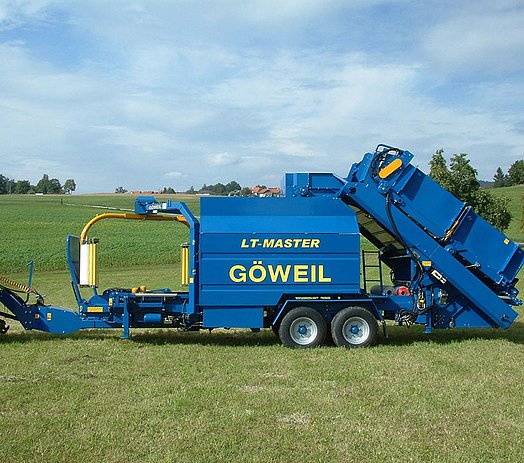 2005
Göweil reworked the "Maiskombi" from the previous year thus and Göweil's first LT-Master came into being.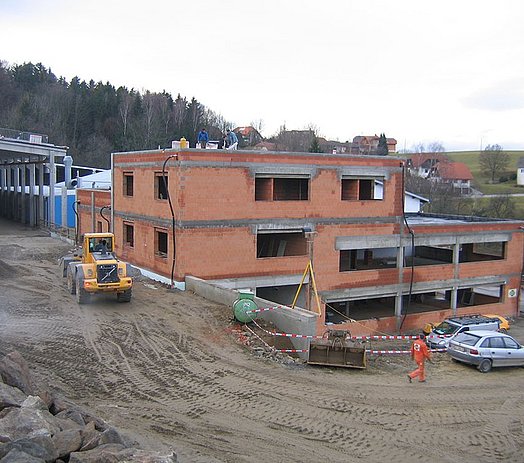 2006
The company site was extended with additional production halls and office space. To do this a 45,000 m³ excavation was necessary.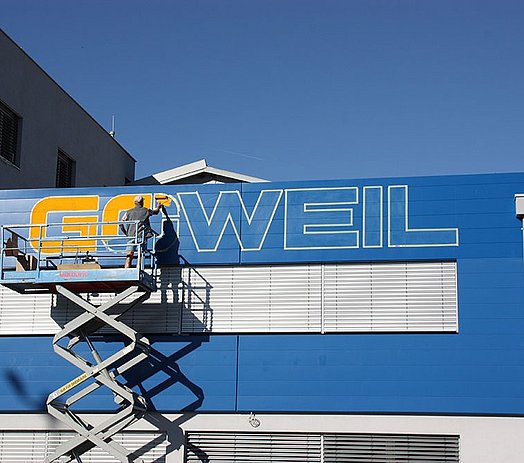 2011
Presentation of the new corporate logo.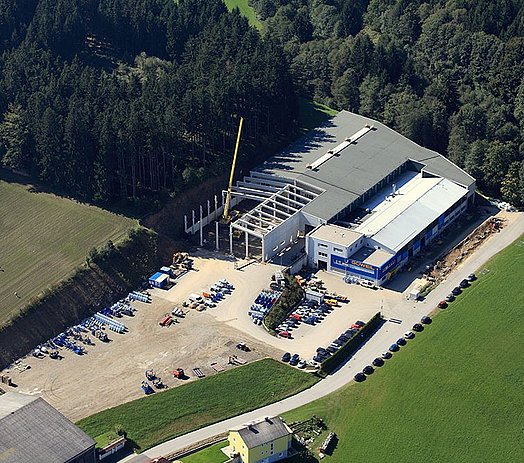 2012
Due to the excellent order situation another annex of 2,400 m² production space and 3,500 m² storage space became necessary.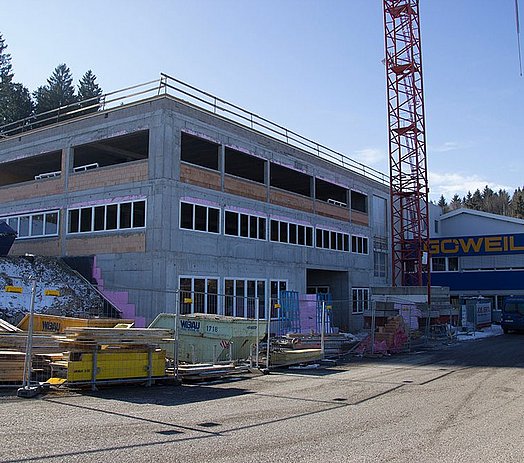 2013
The company building was extended with additional office space and break areas, and an electronics workshop and storage area.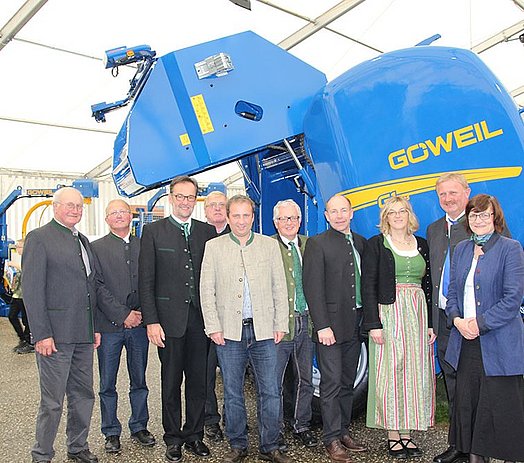 2014
Göweil's first round baler, the G-1 F125 was officially presented. As part of this presentation open days were hosted and approx. 7,000 visitors participated.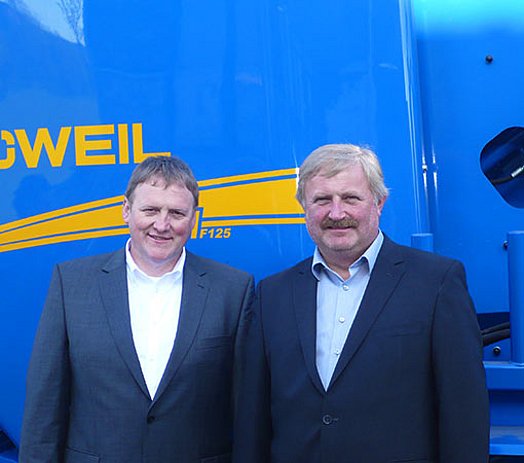 2015
Foundation of the subsidiary Göweil BNL in Belgium, by longstanding partner Josef Goffinet and Herbert Göweil.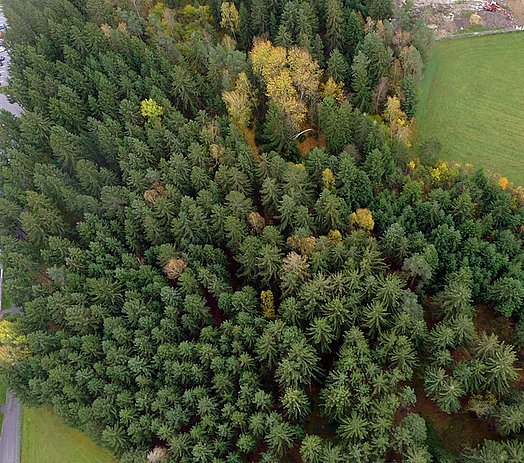 2017
With the purchase of business property in Rainbach im Mühlkreis the foundation was laid for a new, second location.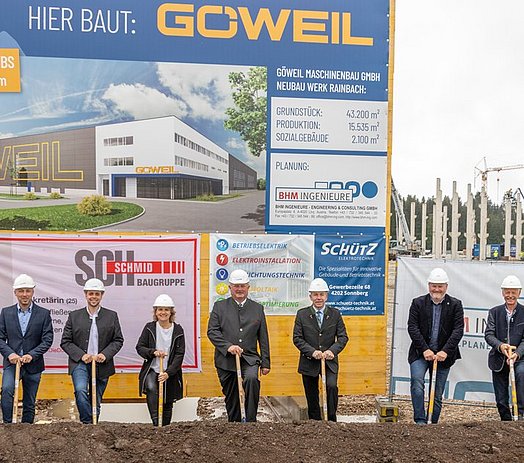 2020
Groundbreaking ceremony for the new location in Rainbach im Mühlkreis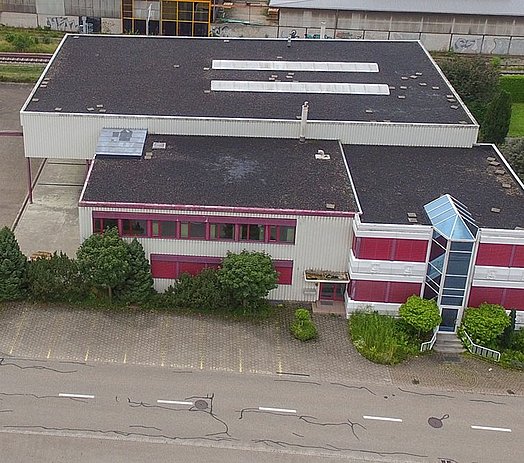 2021
Establishment of GÖWEIL Switzerland AG - New general importer for Switzerland and Liechtenstein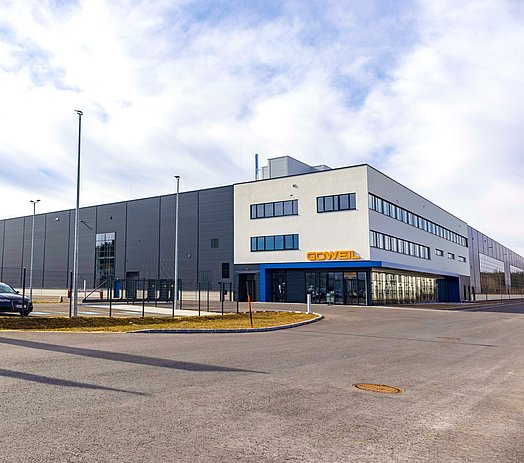 2021
The start in Rainbach was successful. After just under a year and a half of construction, we were able to start up production.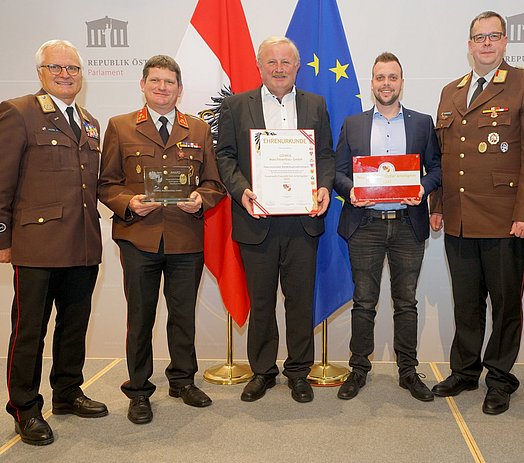 2022
Awarded the title of Firefighter-Friendly Employer by the Federal Firefighters' Association.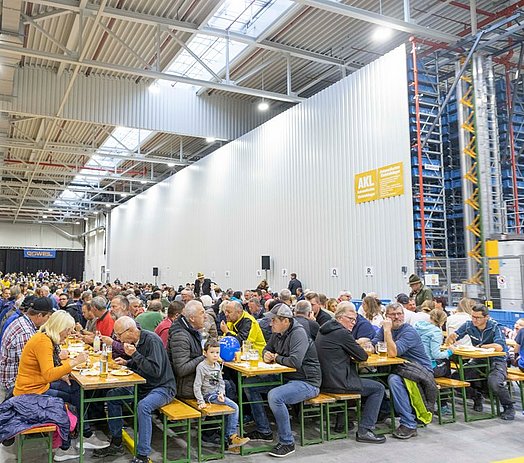 2022
Open house at the new plant in Rainbach im Mühlkreis attended by around 9,000 visitors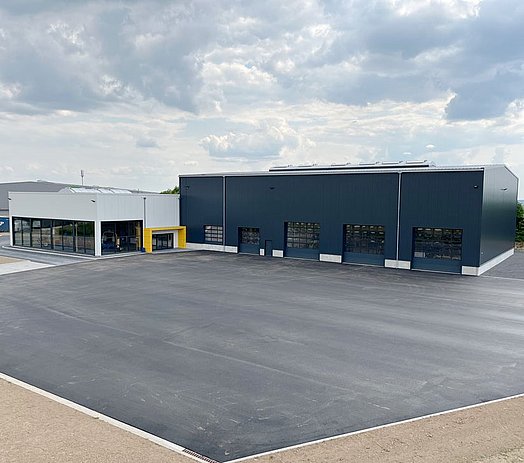 2023
GÖWEIL BNL PGmbH moves into the newly constructed building in St. Vith / Belgium after a construction period of one year.